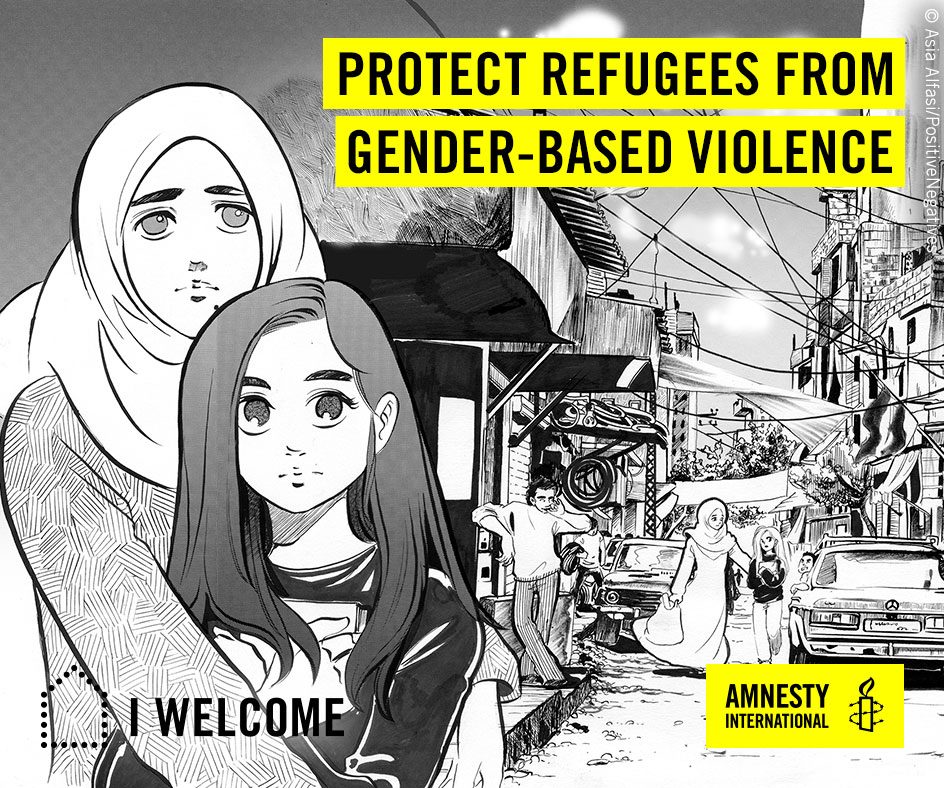 I Welcome re-imagines the stories of six strong refugee women who face terrible danger and abuse, just because of who they are. Picture: Positive Negatives.
Comics are a familiar medium in popular culture: ferociously immediate, compelling. Fun. No wonder there's an expanding genre of graphic novels for adults. But award-winning non-profit Positive Negatives takes it further: making full use of the expressive and emotional range of graphics to create work about #humanitarian and social issues.
Funded by philanthropic, media and charity groups, some projects are commissioned; others are self-instigated. All are used for education, outreach or advocacy. Subjects range from migration and conflict to slavery and drug addiction. The webcomic Ola, for example, tells the story of love and the plight of undocumented young adults. Aissata – a collaboration between  The Orchid Project and Tosta – is the joyously true story of a community renouncing female genital cutting. Until We Are All Free is a visual representation of a WhatsApp conversation between Behrouz Boochani, a Kurdish journalist who has been detained on Manus Island for the past 5 years, and a PositiveNegatives' researcher. 
Commissioned by Amnesty International UK for the International Day for the Elimination of Violence against Women, I Welcome re-imagines the stories of six strong refugee women who face terrible danger and abuse, just because of who they are.  
But it's not simply a matter of putting pen to paper and scribbling away. The team researches each issue thoroughly, often though personal stories from people with first hand experiences who want to share their testimony with the world. Often, they want – or need – to remain anonymous, to protect themselves and loved ones. Telling stories through comics allows these individuals, rendered mute by circumstance, to speak out without giving away their identity.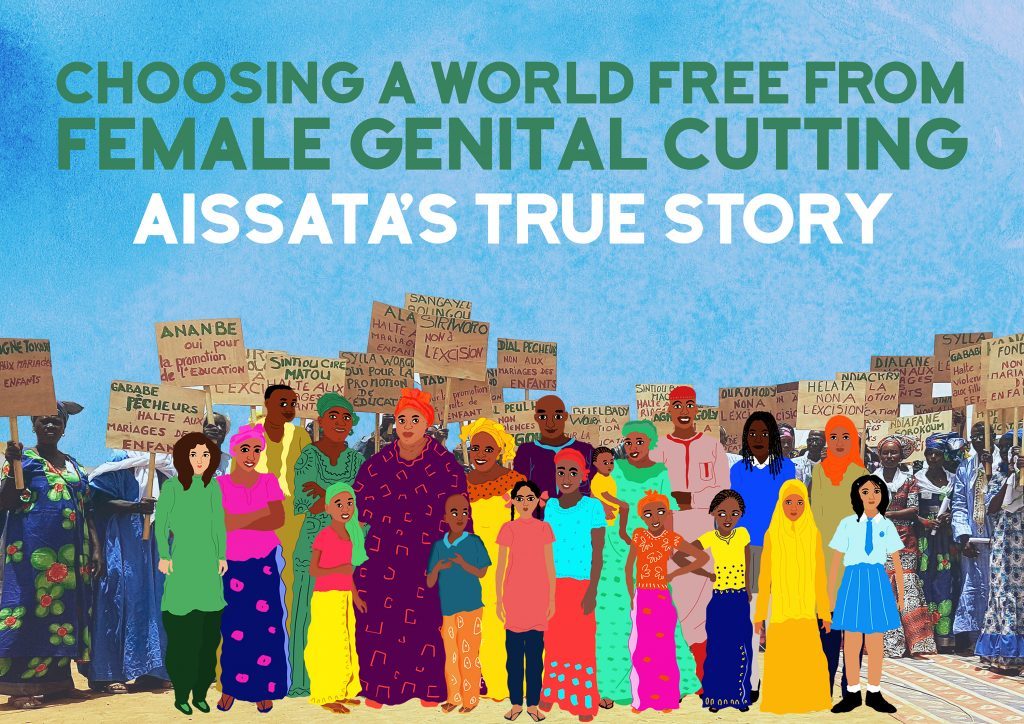 Aissata is the true story of a community renouncing female genital cutting. Picture: Positive Negatives.
So teams from Positive Negatives spend time in the community, getting a sense of people's lives, taking photographs, gathering source material. Where possible, they draft while in the field, collaborating with the subjects in the telling. The script and source material is then passed to an artist, who uses them to draw a rough draft which is then shared again with the contributor to check details. 
The aim is to release the work as widely as possible, through mainstream media, academic channels and via social media – to reach the general public with the stories behind the headlines. Projects are presented to students at school and universities around the world, opening discussions on vital, complex topics whose nuances are difficult to encompass when presented through traditional media.
Recently, Positive Negatives teamed up with House of Illustration, the UK's only public gallery dedicated to illustration and graphic art, to create cross-curricular, downloadable resources for teaching about refugee experiences in classrooms. It is also set to play a key role in £20 million global research project, #SouthSouthMigration. Funded through the Global Challenges Research Fund and UK Research and Innovation News, the project will investigate how the movement of people between countries in the #GlobalSouth contributes to the delivery of UN Global Goals. HowNow speaks to Positive Negatives research and project manager Poppy Ogier about its unique work.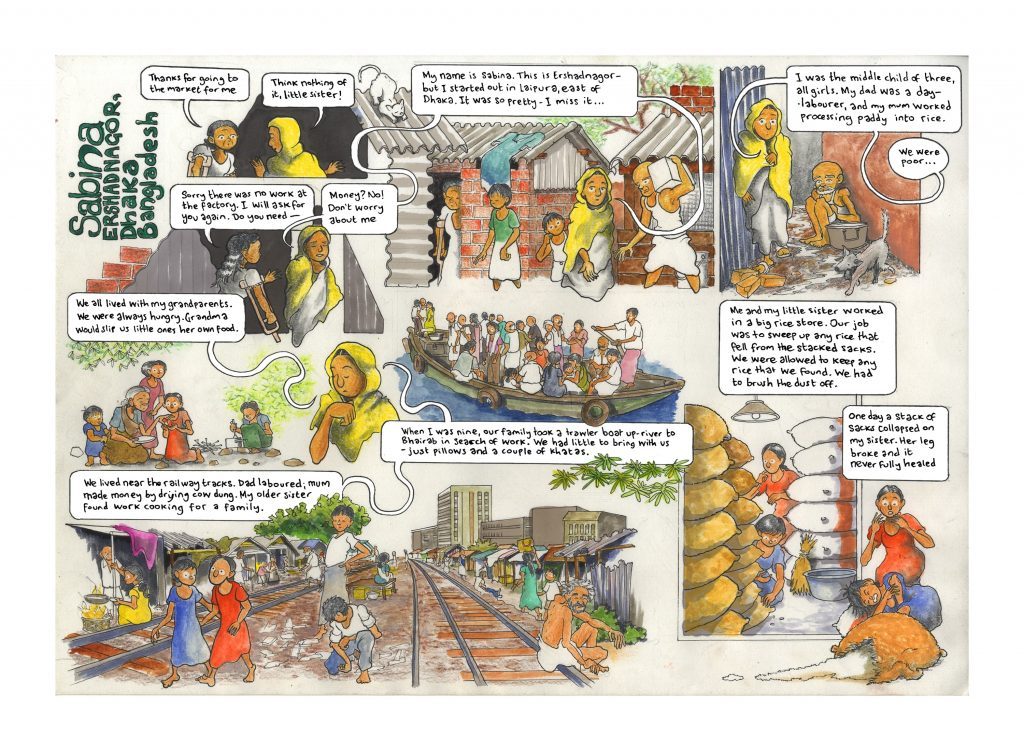 Sabina's story from Migrants on the Margins. Picture: Positive Negatives. Picture: Positive Negatives.
What generated the idea of PositiveNegatives, its origins and hopes?
PositiveNegatives was born out of our founder and executive director's, Dr Benjamin Dix's, time working for the UN as a communications and liaison manager in northern Sri Lanka during the last years of the civil war. While sheltering in a bunker during the bombardments towards the end of the war, he read Maus by Art Spiegelman, an acclaimed graphic novel about the Holocaust. Post-evacuation from Sri Lanka in 2008, his experiences there informed his decision to embark on a PhD in visual anthropology, which allowed him to explore issues around representation, the ethics of interviewing people with trauma and turning their testimonies into comics. This initially one-off graphic novel and research project morphed into PositiveNegatives.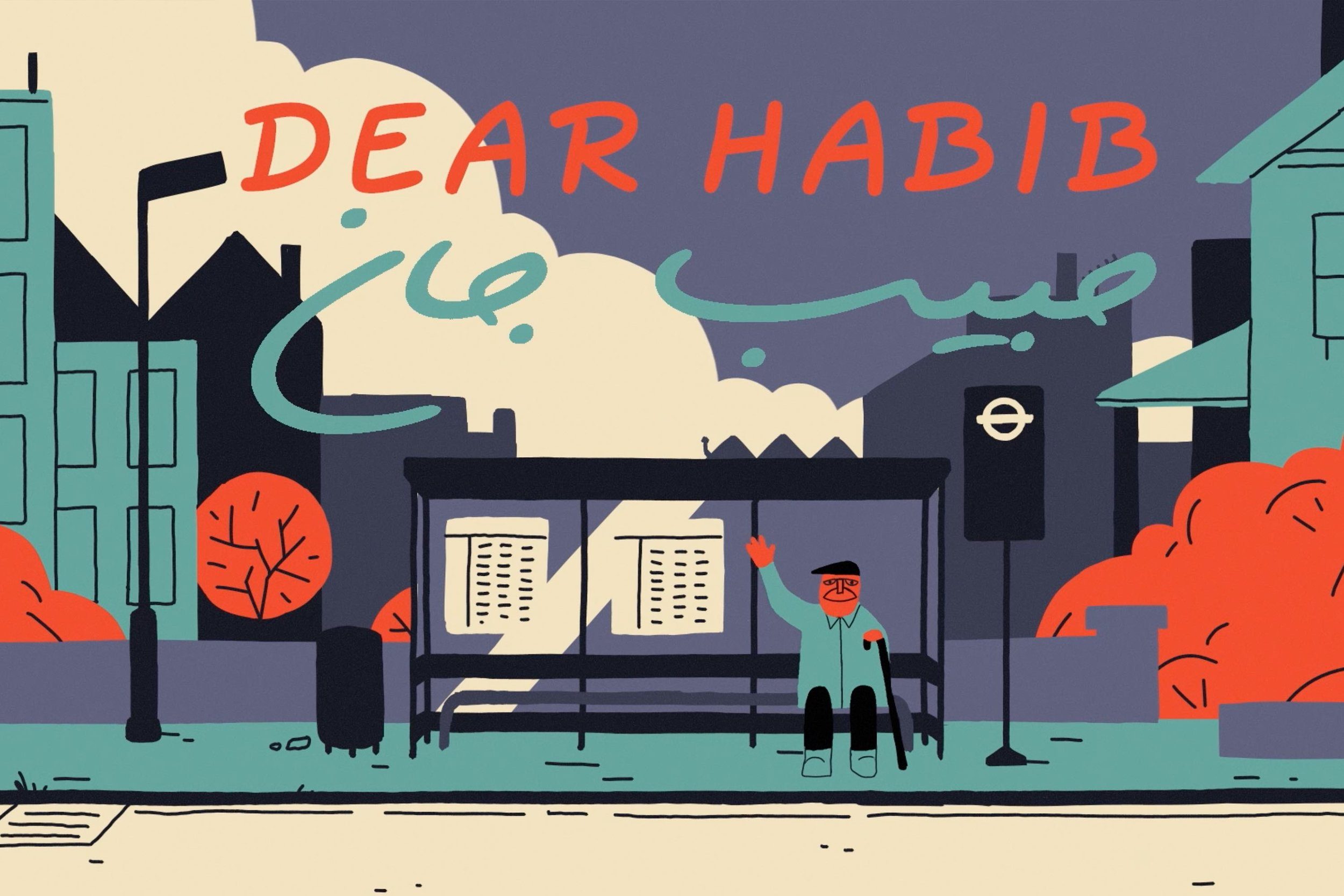 Dear Habib was a collaboration between Habib, artist Majid Adin and the Becoming Adult researchers. Picture: Positive Negatives.
Since then (2012), PositiveNegatives has been producing comics and animations about contemporary social and humanitarian issues; adapting personal stories into art, advocacy and education materials. We are a small team with a passion for facilitating the telling of people's stories. Our biggest hope is for readers to look at other people's stories with greater understanding. By helping to build this understanding through stories, we hope to contribute [growing] empathy in the world. 
Are there some visual styles that better suit the subject matter than others?
It completely depends on whose story we are helping to tell – and who we are telling it to. The main visual style we don't tend to use is anything that would show someone's actual face. Due to the nature of the stories and the subject matters we tend to work on, anonymity is of utmost importance. 
What are the qualities of the comic book style that work so effectively in communicating challenging issues?
It ensures anonymity to the storytellers, providing them not only with the protection, but also with the freedom to express themselves fully. A significant proportion of PositiveNegatives' storytellers come from marginalised communities who want their voices amplified, but are not always in the position to do so under their own name. Beyond amplification, the illustrative elements of the medium adds visual depth to often overly-simplified and imposed narratives, enabling the reader to appreciate these personal narratives and the challenges people go through in their complexity. [At the same time], the comic medium increases accessibility, as visual narratives have the [ability]  – in our experience – to transcend age, gender, cultural differences and literacy levels.
Which projects are you proudest of?
This is such a difficult question to answer! There are so many of our projects that our team are proud of. Right now , we'd probably say the following three: North Star Fading, Migrants on the Margins, and Dear Habib. The reasoning behind choosing these three projects is varied. For North Star Fading, this was a new visual style that we and artist Karrie Fransman experimented with. The way the visuals and the poetry by Lula Mebrahtu take the audience on a journey greats a special moving moment we are very proud of.
Migrants on the Margins is a group of four comics released in October 2019 at an exhibition in the Royal Geographical Society. The comics tell the stories of four urban migrants in Dhaka (Bangladesh), Colombo (Sri Lanka), Harare (Zimbabwe), and Hargeisa (Somaliland) respectively. This was a three year research project and to have it culminate with bringing the comics back to the participants and their families was an unforgettable experience. 
Finally, Dear Habib was a great extended co-creational experience between Habib, artist Majid Adin, the Becoming Adult researchers and our team up in our office in London. We are very proud to release the educational resources to go with this comic and animation.