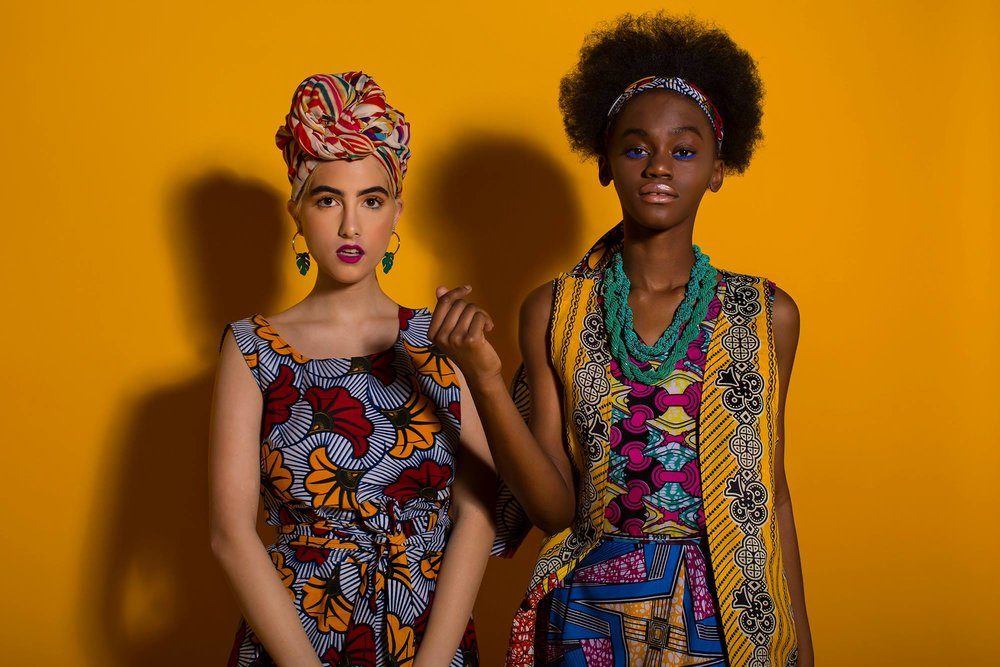 Mayamiko provides skills, training and employment for their workforce in Lilongwe, Malawi.
As awareness of the environmental and human rights impact of the fashion industry deepens, more and more concerned consumers are seeking out sustainable alternatives – fashion that doesn't hurt animals, people or planet. 
But what exactly is 'sustainable fashion?' "It's hard to define – and different for different people," admits Madeline Petrow, co-founder of ethical fashion marketplace Mamoq, which features dozens of brands for whom the baseline criteria is "a commitment to ethics and sustainability and openness and transparency." In a nutshell, the idea is to create clothing that minimises the negative social and environmental cost of fashion, while maximising the positive impact – but even this is ambiguous. 
Now, Mamoq has teamed up with University of Cambridge MBA students Diane Albouy and Olabisi Adesida to release The Sustainable Fashion Blueprint 2018, an in-depth look at the fashion industry, and sustainable fashion in particular, assessing various business models, used by brands to encourage more sustainable fashion. 
Here are the six business models are explored in-depth in the report – providing the beginnings of a definition of sustainable fashion.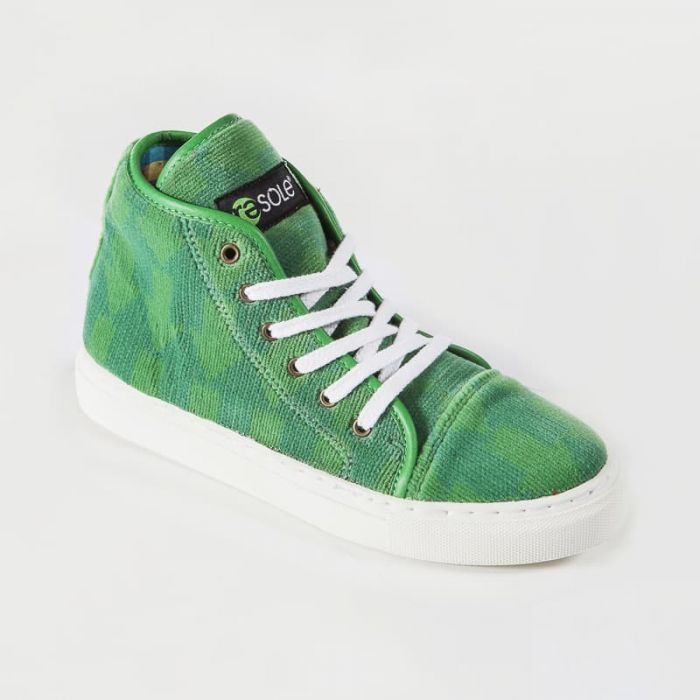 Resole creates colour sneakers from upcycled fabrics.
Linear production is currently the dominant pattern of the fashion industry today. We take natural resources to create fabric, make clothing, sell it, and throw it away when it's done.  Closing the loop refers to moving away from the linear production model of 'take, make, dispose' towards a more circular production philosophy. A circular (or closed-loop) system advocates the use of recycled materials (as opposed to virgin) that are produced and sold in a way that encourages consumers to recycle their garments once they are no longer wanted – essentially creating a loop of value. This limits unnecessary consumption (and cost!) of using natural virgin resources. It also reduces waste by rescuing material destined for landfill, while extending the lifetime value of our garments. Elvis & Kresse, for example, fight landfill waste by using up-cycled and reclaimed materials, such as discarded fire hose, to create their collection of high quality accessories and luggage. They have diverted over 165 tonnes of waste from landfill, entirely eliminating fire hose waste in the UK. Resole creates colour sneakers out of up-cycled fabrics from old bus and tram seats across Sweden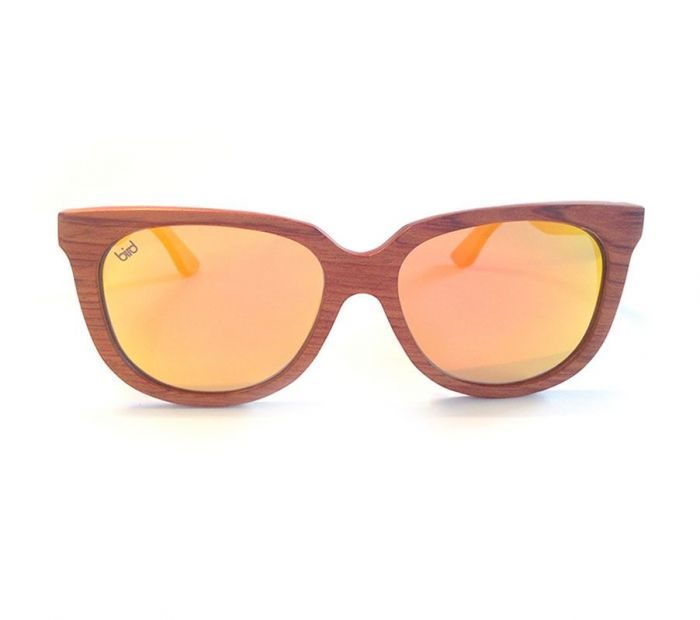 Bird Sunglasses works with SolarAid to donate a solar light to communities in need across Africa.
Many companies have started to incorporate charitable missions directly into their business models: for instance, donating a certain share of profits to partner charities or organizations. Votch create cruelty-free vegan watches and donate. 10% of profit every three months to charities focusing on animal welfare and care. In addition to financial donation schemes, other companies may follow the "Buy to Give" model. For example, for every item sold, an item is donated to a recipient in need. Through this model, brands are able to make a tangible positive impact on society while simultaneously creating a brand image that articulates their core values and mission. Bird Sunglasses works with SolarAid to donate a solar light to communities in need across Africa for every pair of sunglasses sold. It is worth noting that some brands have come under fire for donating goods and services that do not fulfil the direct needs of their recipients, and in some cases can have an overall negative impact. Be aware of companies that incorporate 'giving back' as a marketing tool, as opposed to a desire to create real positive change. Like all things, it is important to be critical and engaged.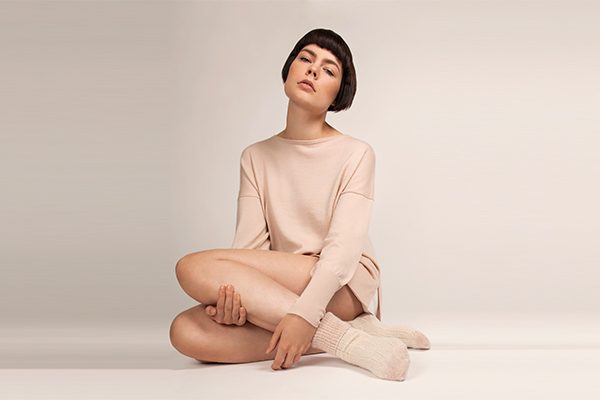 Flock By Nature offers a free repair service.
Many clothes are thrown away simply because of a tear or a missing button. However, it is important to fight the idea that clothing is disposable, and instead switch to a mind-set that values our garments. Businesses that promote extending the life of garments actively encourage consumers to take proper care of their garments, and may introduce specific initiatives to support this goal. For instance, fashion brands may provide free patching and repair services, or even include a lifetime warranty on their apparel. Second-hand clothing markets also function to extend the life of a garment, while labels that implement buy-back or recycling schemes also work towards this goal. Flock By Nature offers a complimentary repair service for any mendable damage to a Flock sweater, top or cardigan, helping to extend the life of their garments. It's worth researching second-hand clothing markets and textile recycling organisations to make sure the organisation will responsibly donate, re-sell, or reuse your garment.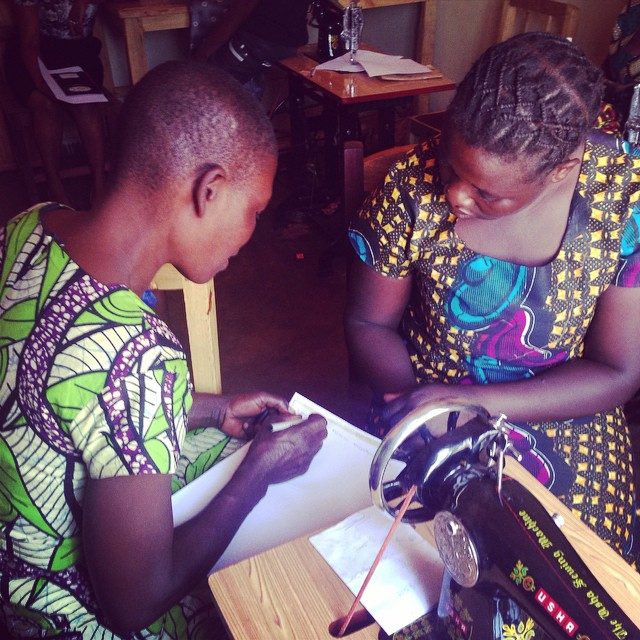 Mayamiko workers are given skills and training.
In order to produce sustainably, it is important to efficiently manage all of our resources- including raw materials, energy consumption, water use, and labour. Several business models are explored in the Report that embody the idea of 'producing more with less'. These range from incorporating new and innovative sustainable materials – such as using recycled PET instead of regular polyester. Alternatively, it could be sourcing traditional materials in a more sustainable manner- such as switching from regular cotton to GOTS certified cotton. Or it could be through new models that aim to empower their workforce by providing living wages, training and other social incentives. Deakin and Blue use innovative techno-fabrics made from recycled and regenerated consumer waste, such as old fishing nets. They have also proactively removed plastic from every stage of their production and packaging reducing their demand for virgin materials. Mayamiko provides skills, training and employment for their workforce in Lilongwe, Malawi. Additionally, they set up the Mayamiko trust to support various community initiates such as free child care so that women are able to bring their children to work.
5. Revamping Supply
Much of the fashion industry follows a similar model of production. A brand makes clothing, and then sells it. However, the Report notes that several alternative business models are popping up in the fashion industry that challenge this model as the only route to sale. For instance, many brands choose to produce on a pre-order model so that they only make what they know will be sold – eliminating dead stock and excess production. The same philosophy is implemented by those brands that create made-to-order garments. Additionally, the report looks at businesses that rent garments, as well as (somewhat controversial) 'ultra fast fashion' models. Atode works on a small production system, only producing five new pieces every three-month season. Much of their collection is made-to-order to prevent over production. Veryan also produces on a small, made-to-order production model based out of their London studio.
6. Pushing Boundaries
This initiative encourages the bravest ones to explore beyond the present by preparing for future technologies! Big data and artificial intelligence will push the limits of customer insight, help better forecast production and optimize supply chains. No single label manages to adopt all six business models. However, it is exciting to see how quickly the fashion industry is responding to the demand for sustainable fashion and the business models provide a concrete option to the brusque, brutal output of the fast fashion industry. The day where every fashion item is good for people, planet and the animals that live on it is getting closer.